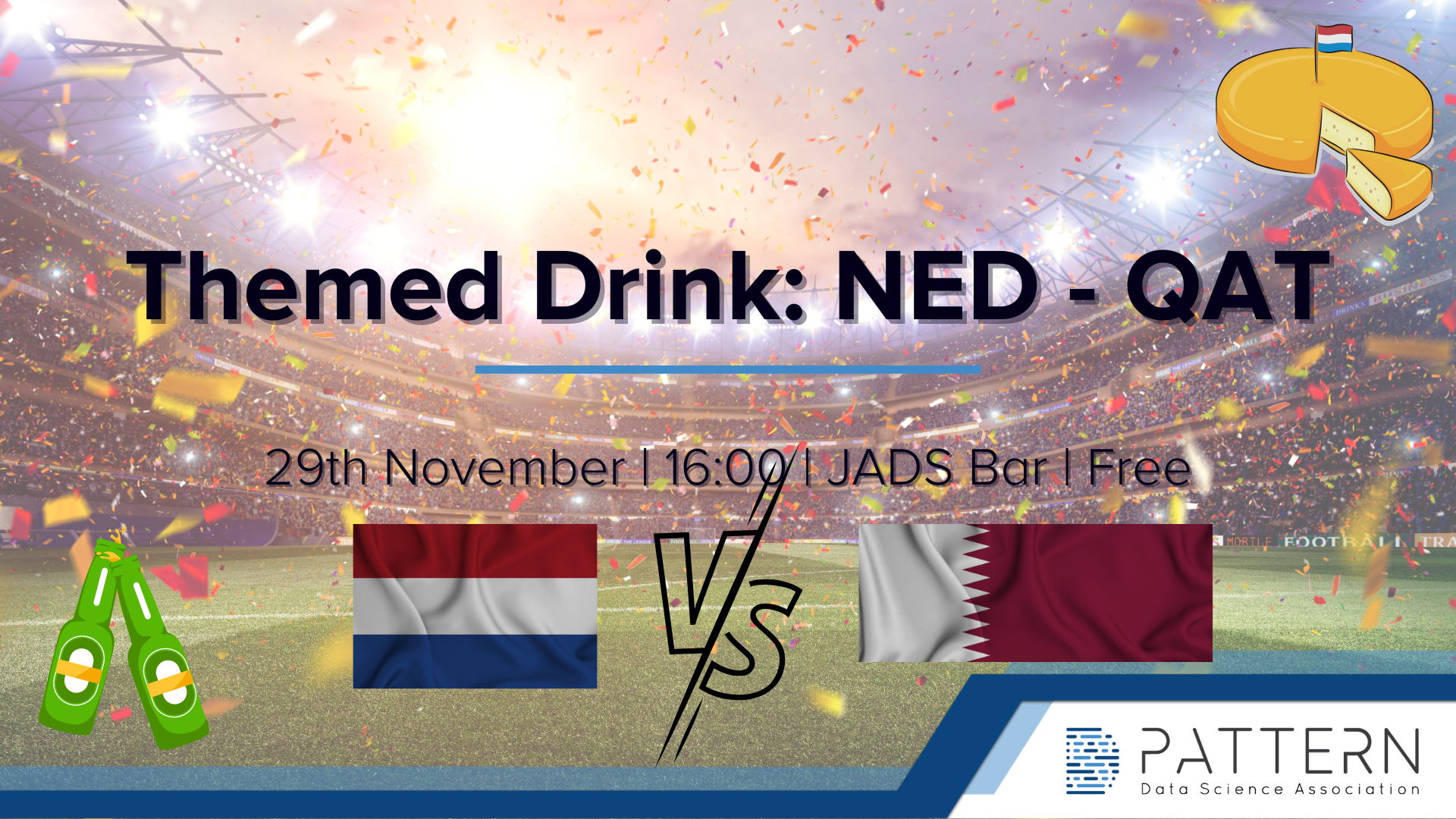 Event Details
Location
Location: JADS Bar
Start date
Nov. 29, 2022, 4 p.m.
End Date
Nov. 29, 2022, 8 p.m.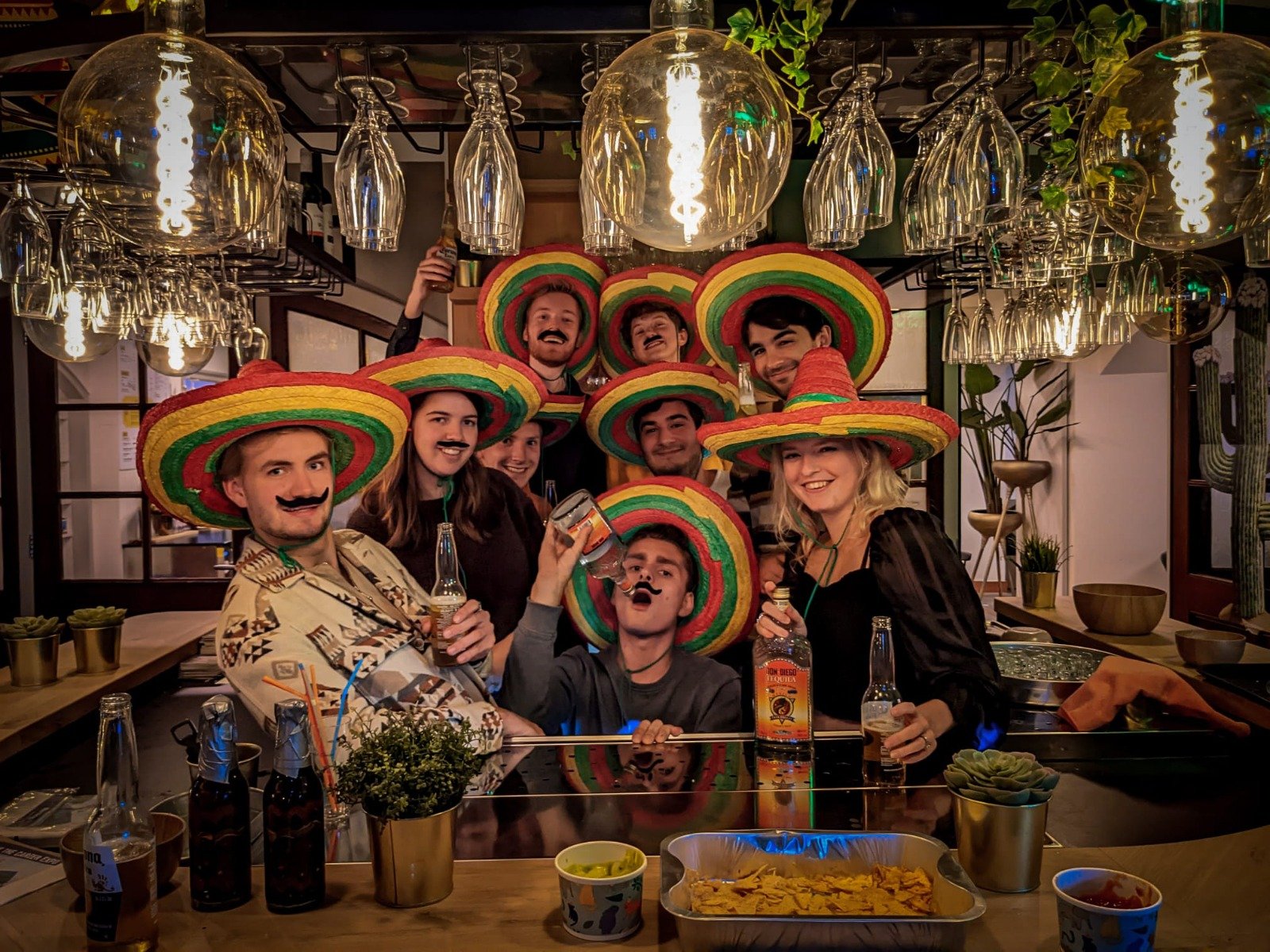 Organized by: DSBE Drinks Committee
Themed Drink: Netherlands-Qatar
This event is free!
You must be logged in to register!
Hey everyone,
Pattern is organising their second wellbeing hour on the 8th of December in the lunchbreak (12.30-13.30)
We want to give our members the opportunity to talk to each other and a professional about this subject and anything related to that and give each other tips and tricks on how to tackle certain problems regarding this. This time, the subject is Everyday Addictive Behaviour.
During this our we will share our experiences with everyday addictive behaviours, which can be related to social media, drinking, stress eating and a lot more. It is a very broad topic that covers a lot. In this hour you get to share your experiences, share tips on how to control these behaviours and listen to others. A professional will also give a short presentation on the subject.
To give everyone the chance to speak up, the registrations are limited to 10 students.