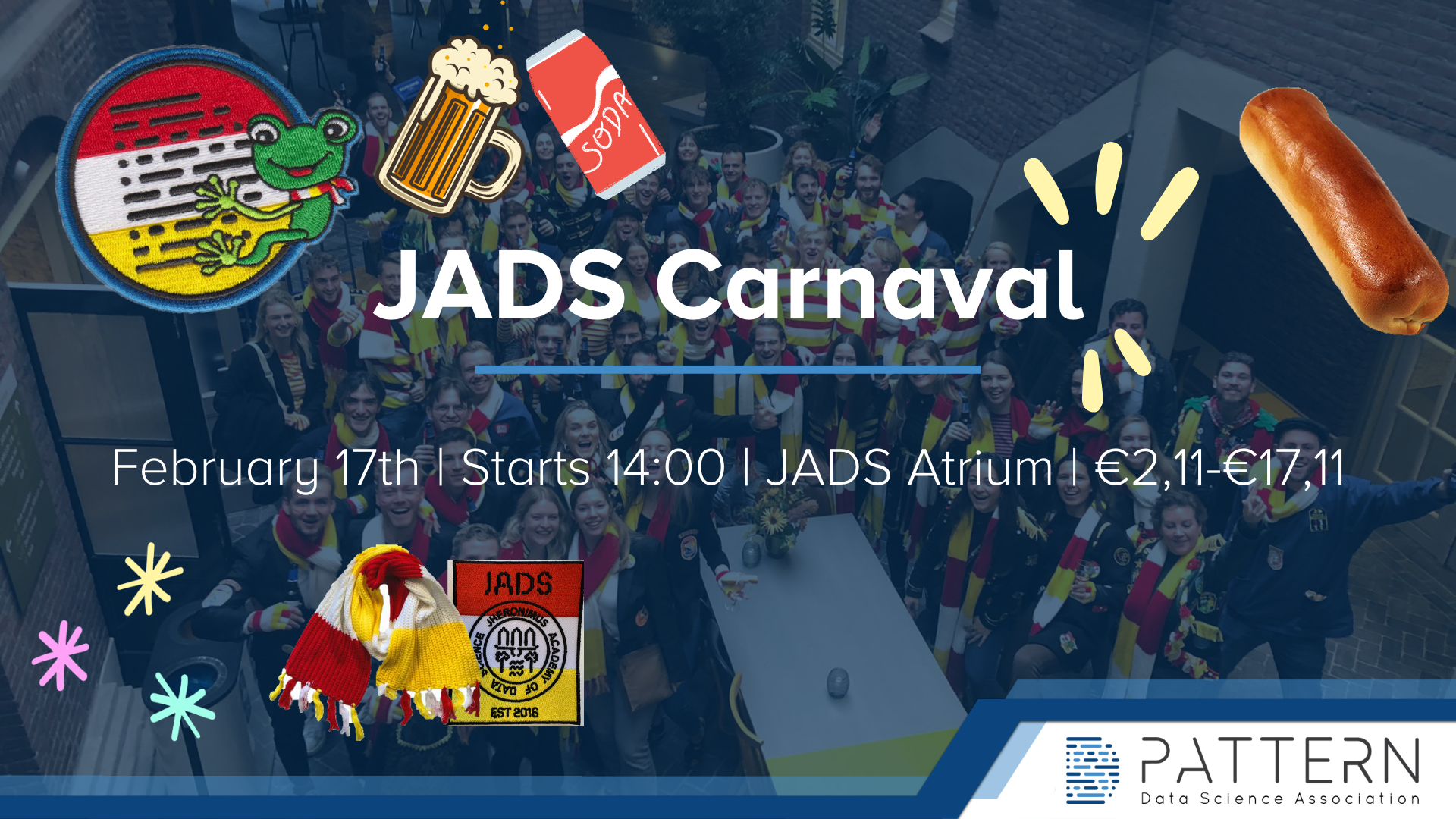 Event Details
Location
Location: JADS Atrium
Start date
Feb. 17, 2023, 2 p.m.
End Date
Feb. 17, 2023, 5:30 p.m.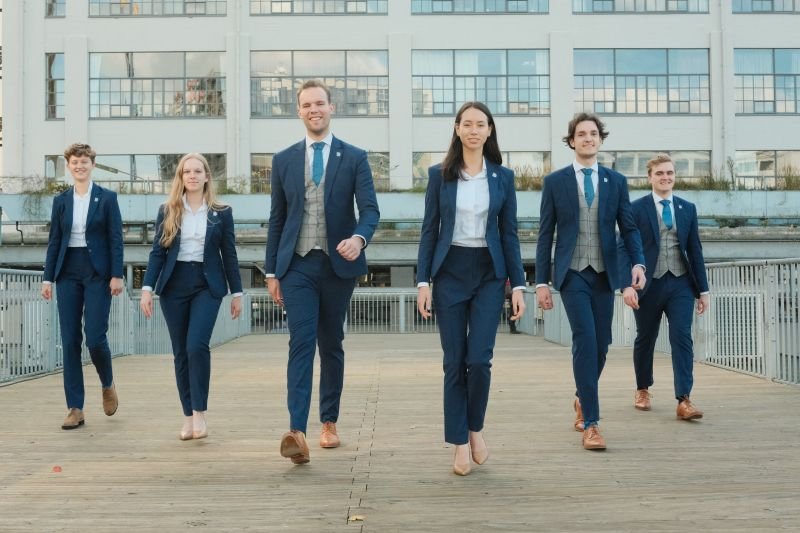 Organized by: Board 6
JADS Carnaval 2023
This event is free!
You must be logged in to register!
On the 17th of February, you can celebrate Carnaval 🥳 at JADS starting at 14:00!
On the 11th of November, we had the pre-Carnaval event namely 11/11🍻, but are you ready for the real deal?😏
You can participate in this yearly event for only €2,11 and you will get a vegetarian Brabants sausage roll 🥖and a drink🍺🥤 for free.
Besides that, it is also possible to buy a new Pattern emblem a JADS emblem and/or Oeteldonk scarf.
After the gathering at JADS, we will continue the celebrations with a pub crawl!🏃🏼
Choose and buy your ticket 🎟️ here:
Also very interesting to know is that between 10:30-16:00 the famous grandma will sit in the JADS Refter to sew 🧵 emblems on your jacket!
Note: For celebrating Carnaval in Den Bosch it is normal to wear a kiel (black jacket), and the colours red, white and yellow❤️🤍💛. Sometimes pubs are very strict in admitting people. If you have questions regarding this, feel free to email db-chairman@dsapattern.nl.