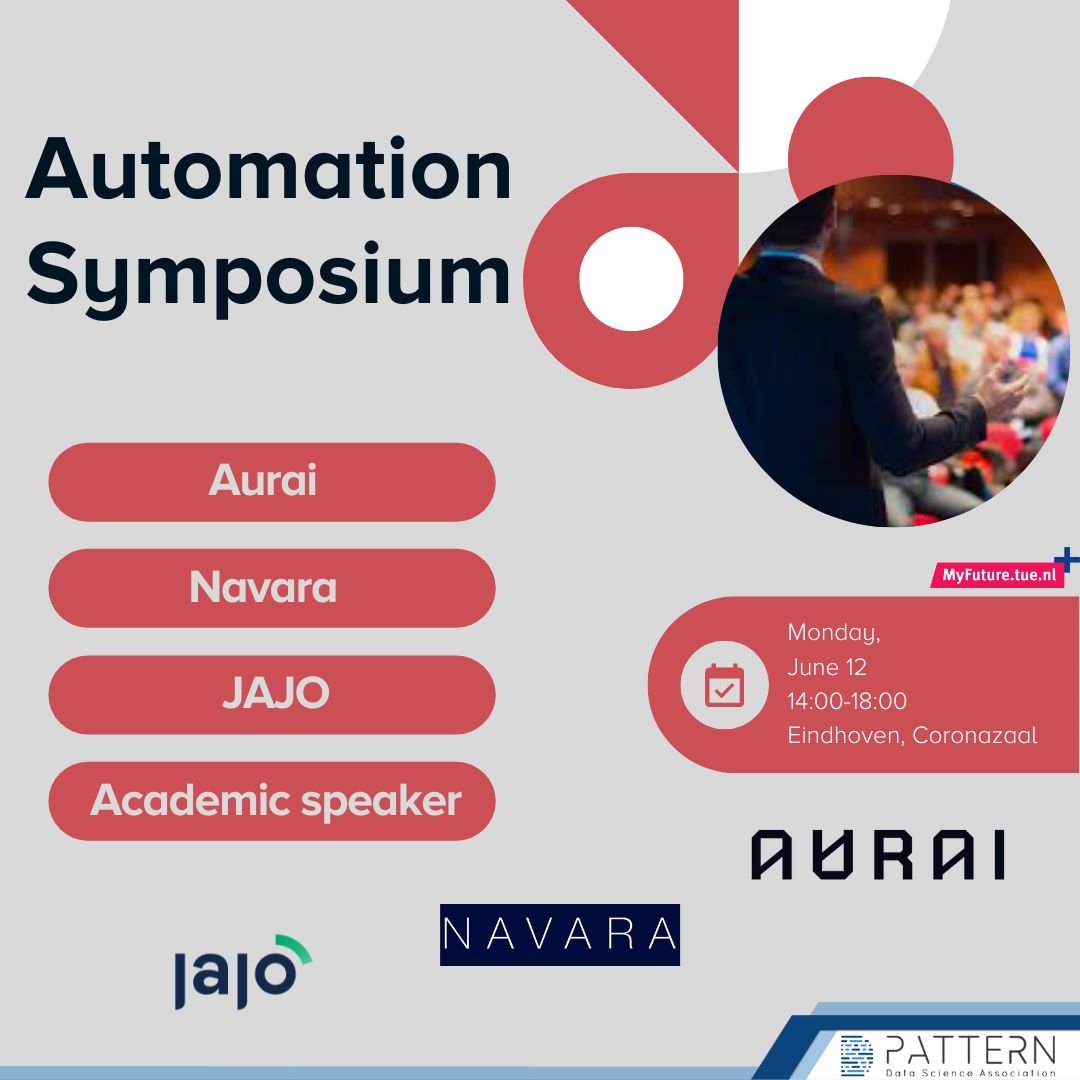 Event Details
Location
Location: Eindhoven- Coronazaal
Start date
June 12, 2023, 2 p.m.
End Date
June 12, 2023, 6 p.m.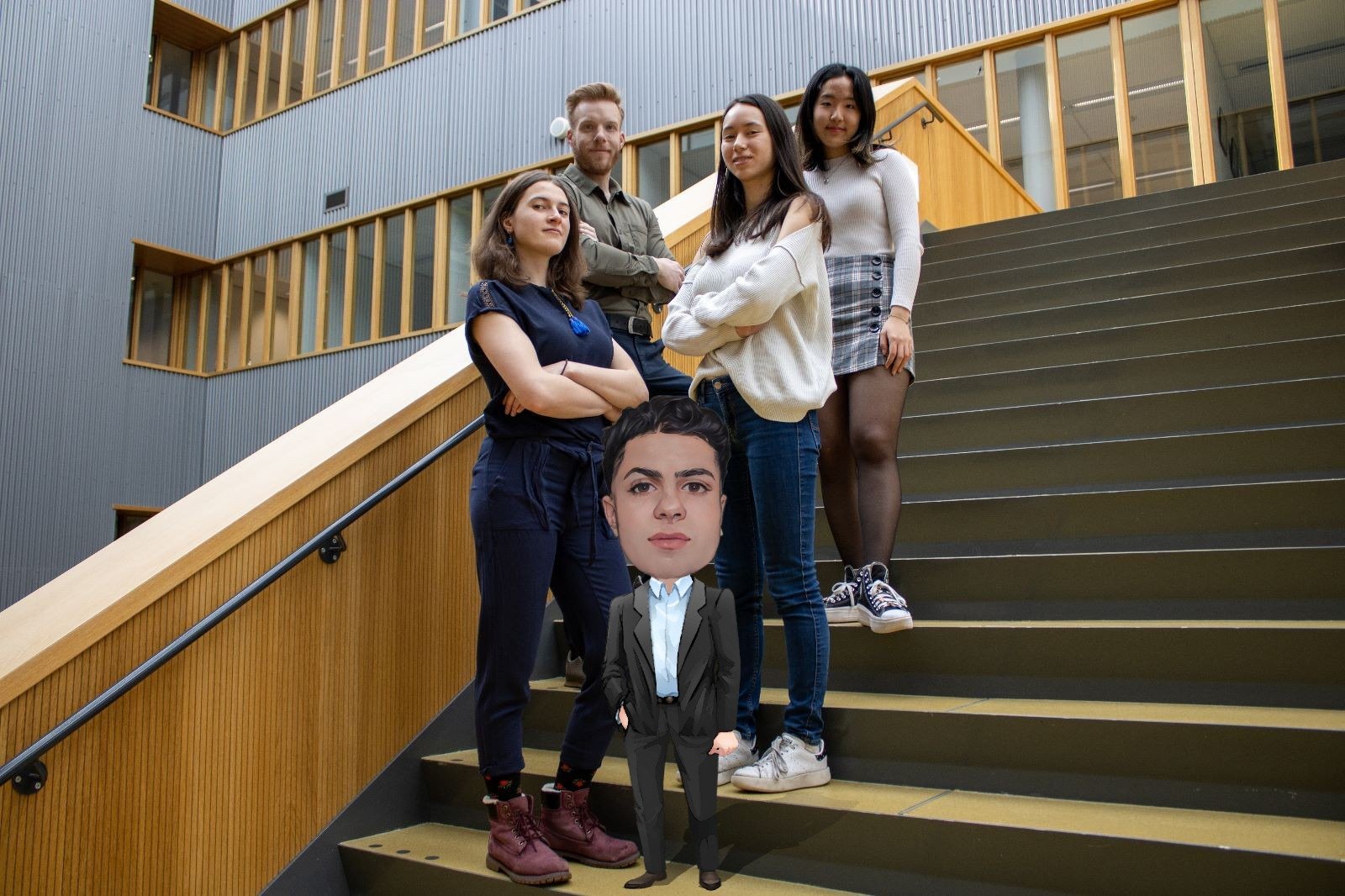 Organized by: Symposium Committee
Automation Symposium
This event is free!
You must be logged in to register!
Did you know about the Automation Symposium?! Make sure to attend on the 12th of June from 14:00 to 18:00.
Listen to both academics and companies speak on their projects concerning Data Science Automation!📊
Meet them for a drink after the event to make some connections!🤝
Taking part in this event will additionally grant you 2 MyFuture points!
The symposium is accessible for all levels of data science, so everyone is welcome!