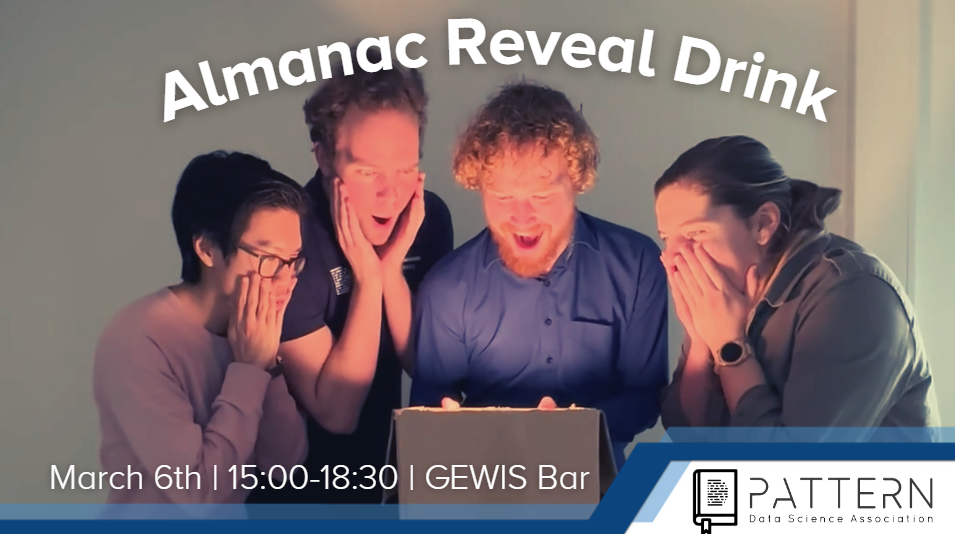 Event Details
Location
Location: GEWIS Bar (MetaForum 3)
Start date
March 6, 2023, 3 p.m.
End Date
March 6, 2023, 6 p.m.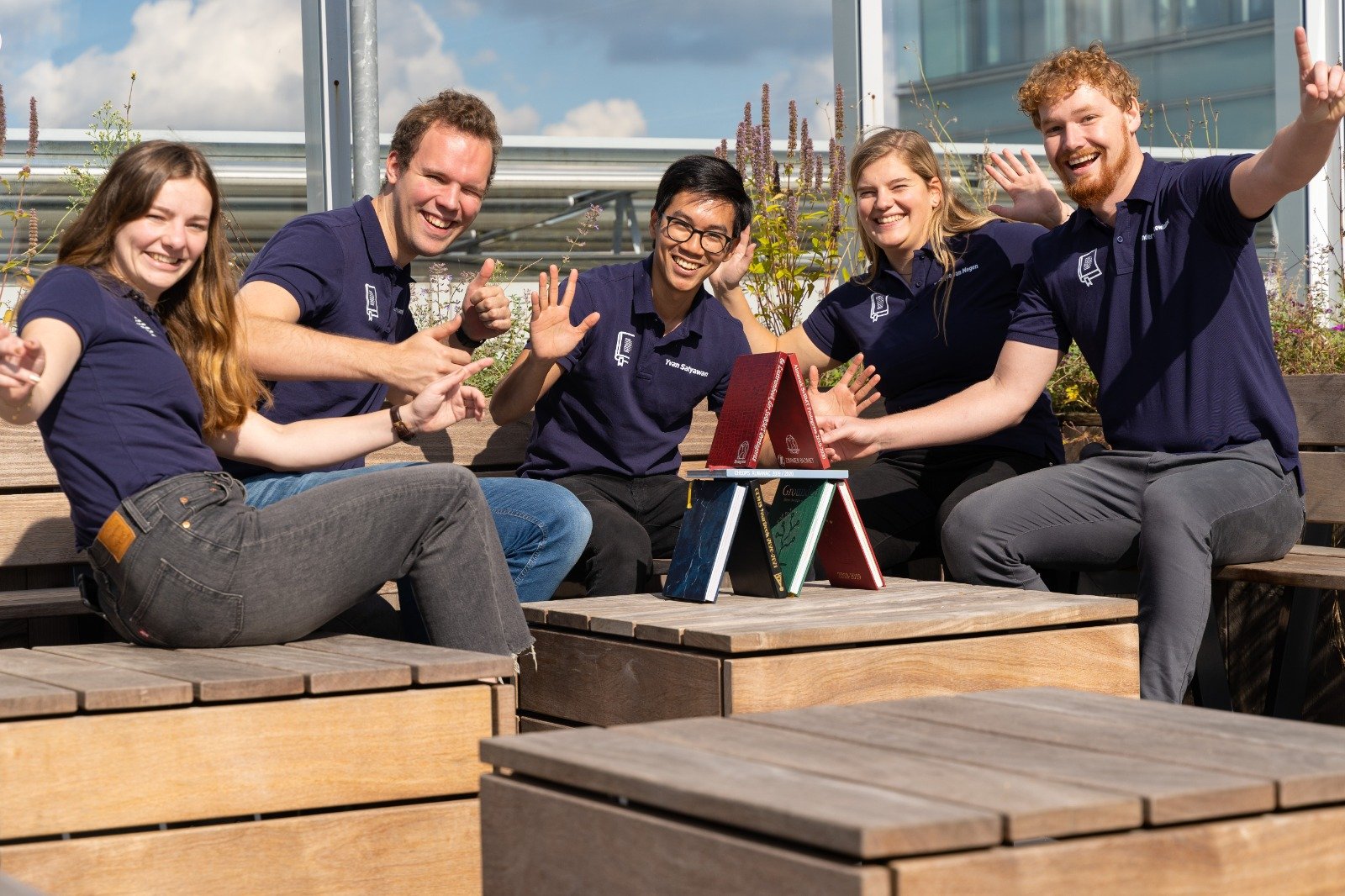 Organized by: Almanac Committee
Almanac Reveal Drink
This event is free!
You must be logged in to register!
📚 Good things come to those who wait! 💙
It's finally here, D.S.A. Pattern's first Lustrum Almanac! This book is the first complete collection of Pattern's history, events and members! ✨
During the Almanac Reveal Drink, which will be held in the GEWIS Bar, we will reveal the theme of the book and officially share it with the association!
The book will be available for pre-order for only €10,- at the drink or in the Pattern store after. The first 10 people who order a copy before the drink will receive a free drink!
Do you want to relive the past five years, look for easter eggs 🐣 or just learn something new about Pattern? Join us at the Almanac Reveal Drink! 📚🍻🍹