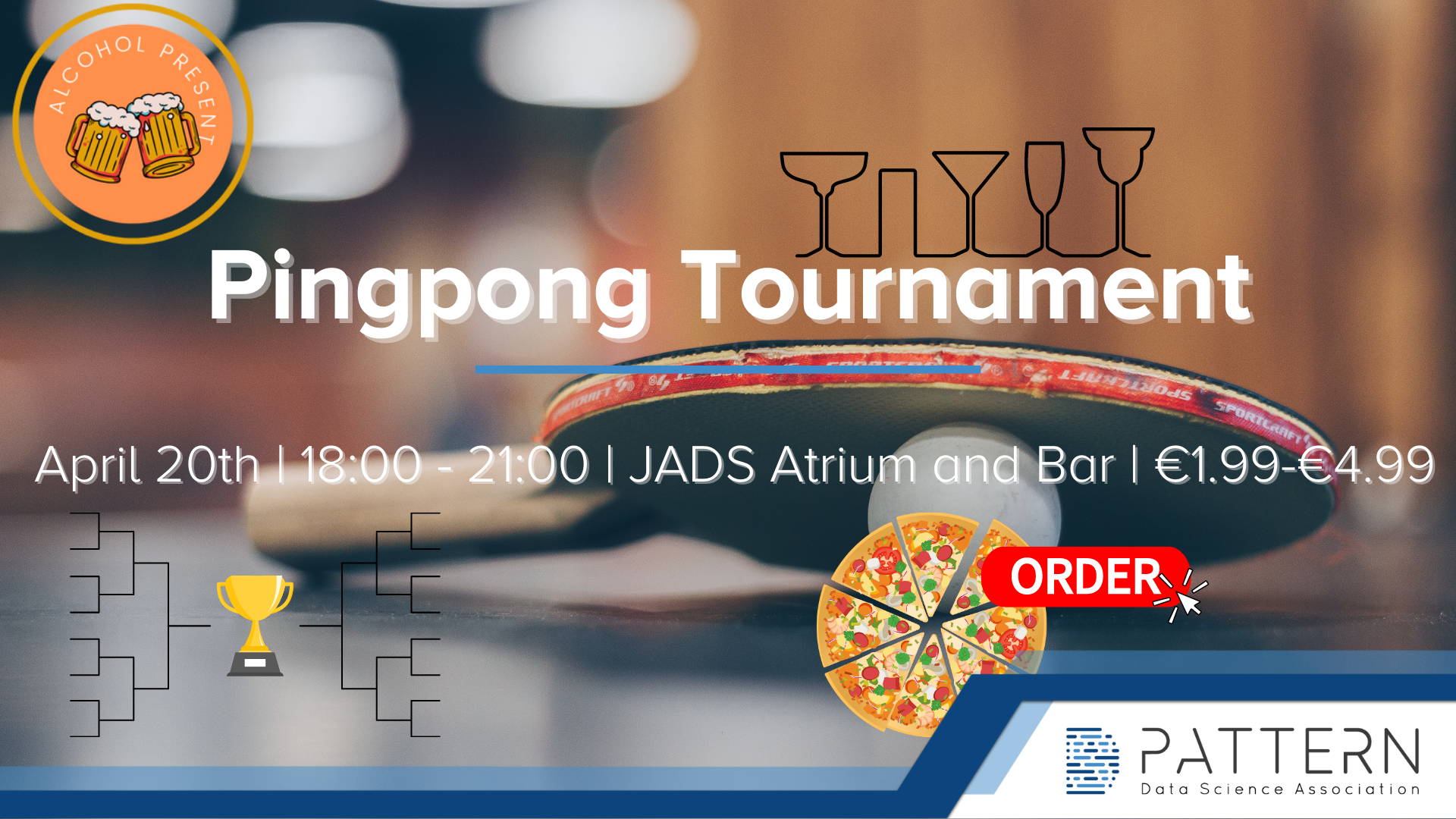 Event Details
Location
Location: JADS Bar and Atrium
Start date
April 20, 2023, 6 p.m.
End Date
April 20, 2023, 9 p.m.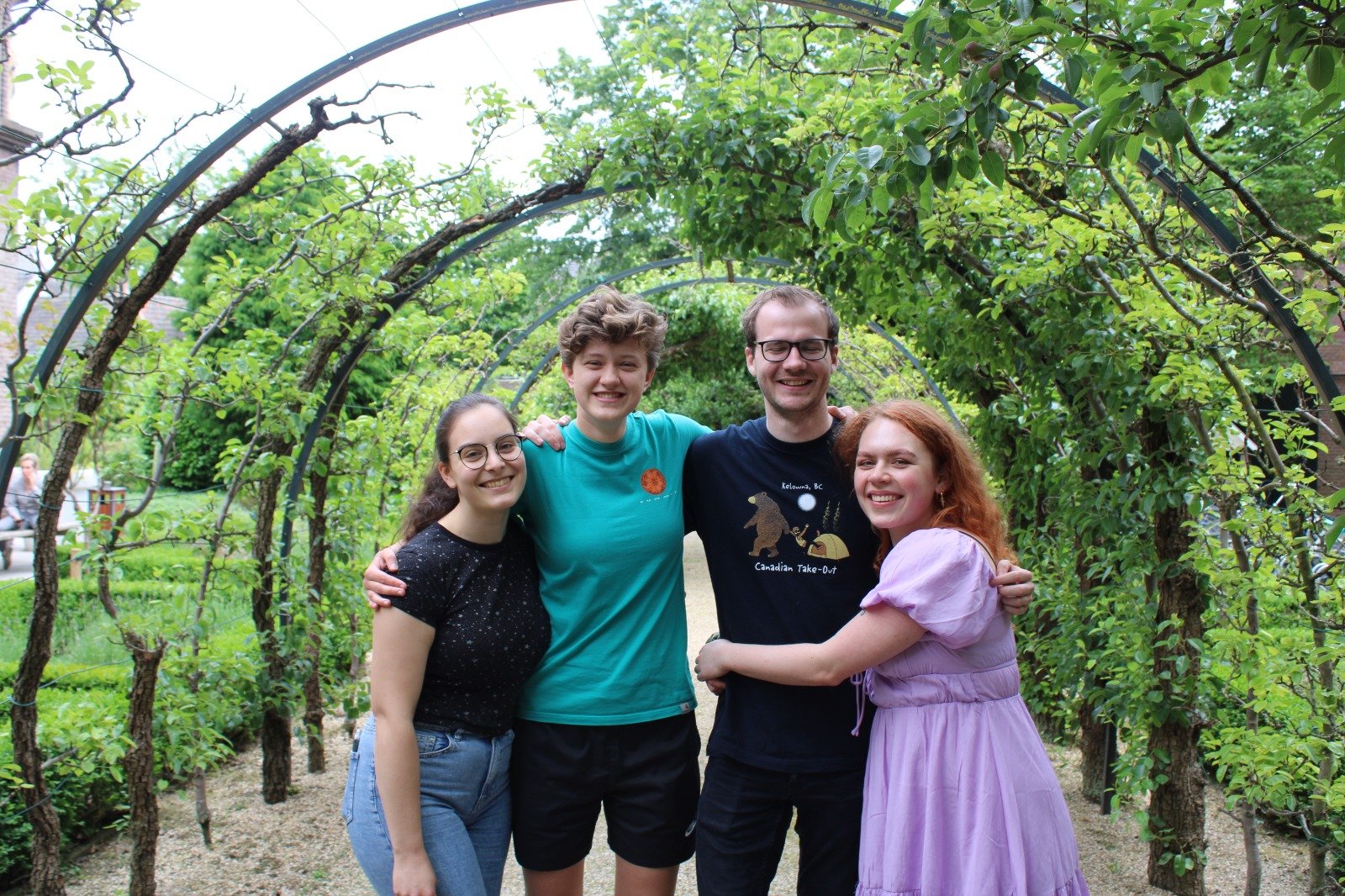 Organized by: DSBE Activity Committee
Ping Pong Tournament
This event is free!
You must be logged in to register!
Dear Ping or Pong?!
A ping pong tournament will be held for the first time ever at JADS!
All the training sessions between lectures, during the weekly drinks or when you just needed to hit something, can be put in practice for some fantastic prizes 🏆!
The tournament will be held on Thursday 20th April, from 18:00-21:00! The tournament will be spread over the Atrium, the JADS Room and the bar which will be open for drinks during the games!
You can buy a ticket without pizza for €1.99 and with pizza 🍕, it will be only €4.99!
Are you ready to become the first Pattern PingPong Champion? 🏓 1️⃣
Kind regards,
Ping, Pong, Pang & Pung from the Activity Committee 💙