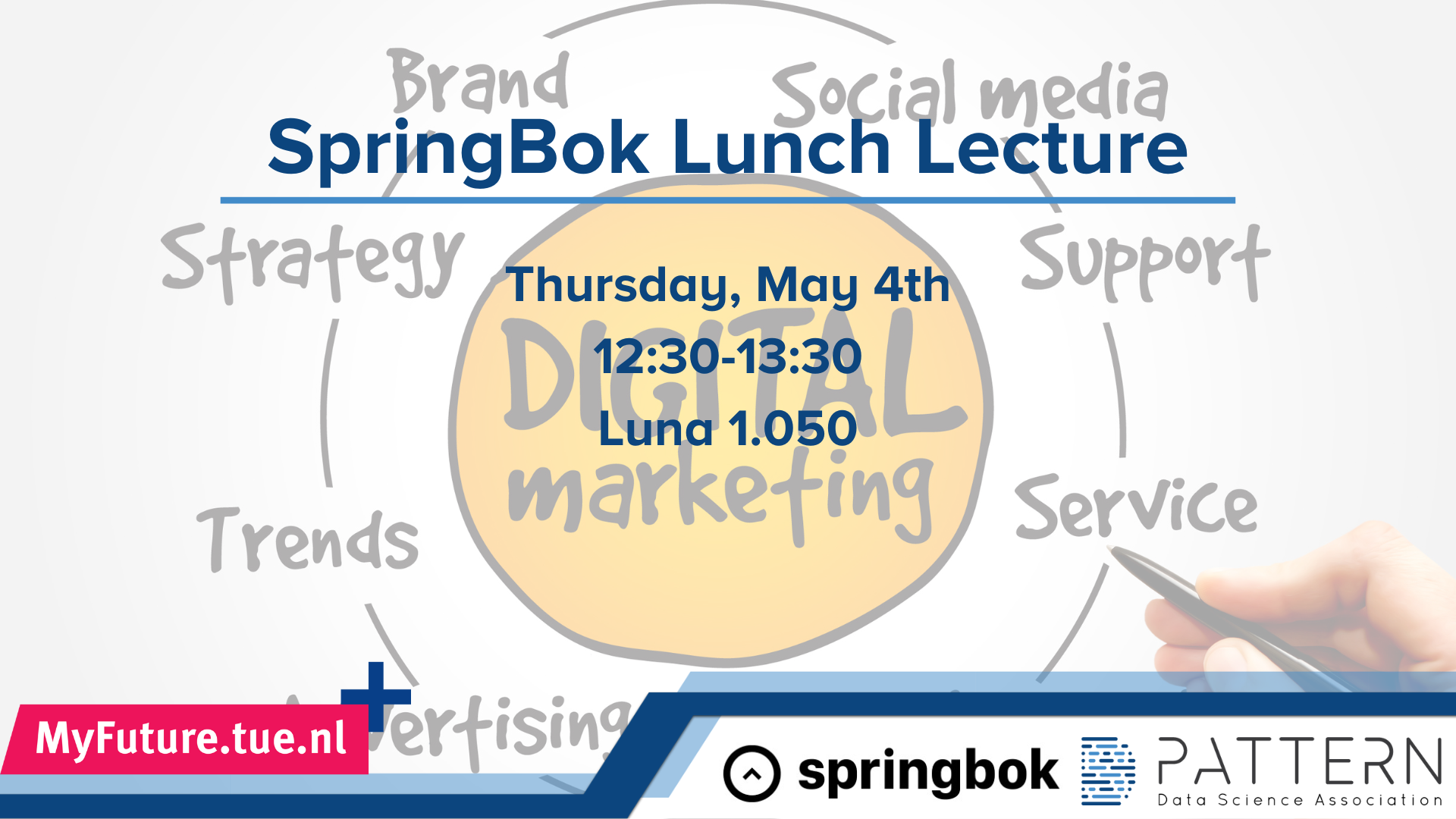 Event Details
Location
Location: Luna 1.56
Start date
May 4, 2023, 12:30 p.m.
End Date
May 4, 2023, 1:30 p.m.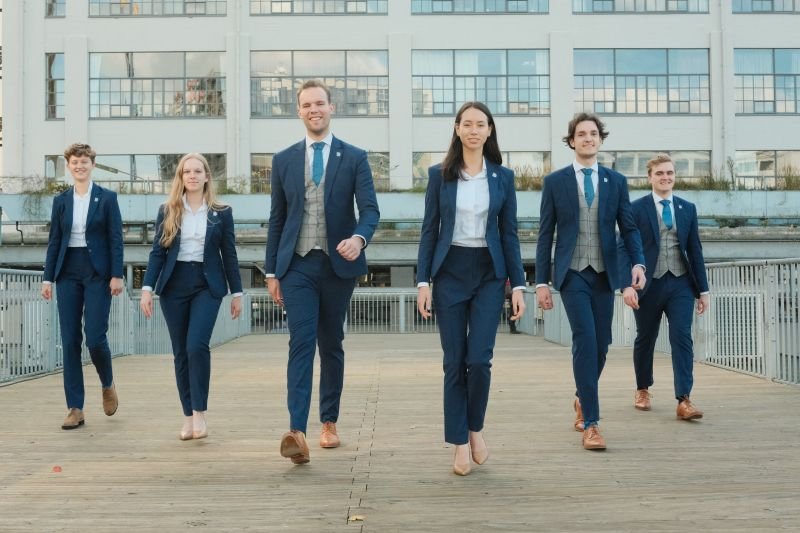 Organized by: Board 6
Springbok Agency Lunch Lecture
This event is free!
You must be logged in to register!
Springbok is a fast-growing tech and branding agency that houses over 400 (digital) marketing talents in six offices in the Netherlands (Den Bosch & Amsterdam) and Belgium. What we share with each other is our passion for creativity and love for the world in which we move.
We believe that brands have the power to positively influence our society and support this with a groundbreaking approach. We bring value with purpose. With creativity and technology.
On Thursday, May 4, we will represent Springbok from the data team. We have great business cases from Hema, Jumbo, KPN, and many more!
Furthermore, during the lecture, you'll receive free lunch and earn a MyFuture Activity by attending this lecture during your lunch break!
Sign-up before Wednesday the 3rd to receive free lunch. If you don't, you can still attend the lecture and receive a MyFuture activity, but you will not receive free lunch!!