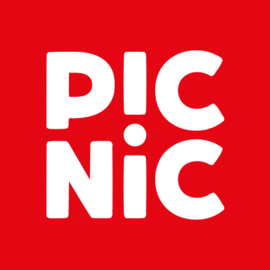 Contact Us
Location
Picnic operates primarily in the Netherlands and also expanded its services to some areas in Germany. The company does not have physical stores but operates online and delivers groceries directly to customers' homes. However, the company's central office
About Picnic
Picnic is a pioneering online supermarket headquartered in Amsterdam, Netherlands. Founded in 2015, we've rapidly evolved to serve thousands of households, with a dedicated team of over 200 employees. Our core mission is to make grocery shopping as convenient and efficient as possible, delighting our customers while being mindful of the environment. We serve a wide array of sectors, including residential areas, small businesses, and community organizations.
What do we do? We revolutionize the traditional grocery shopping experience. Utilizing cutting-edge technology, data science, and a fleet of electric vehicles, we offer a seamless and eco-friendly shopping alternative. From fresh produce to household essentials, we bring the supermarket right to your doorstep.
How do we do what we do? With a customer-first mindset and a passion for innovation, we strive to make the seemingly impossible, possible. Our core values—efficiency, sustainability, and exceptional customer service—guide us in our daily operations. Collaboration is key, both internally and with our customer base, as we believe that the best solutions come from working together.
At Picnic, our culture is our greatest asset. We operate on a foundation of mutual trust, enabling everyone to be their authentic selves from day one. This trust cultivates an atmosphere where individuality is celebrated, and personal growth is not just encouraged but expected.
Moreover, we place a strong emphasis on enjoyment and professional development. We host regular Picnic meet-ups, tech talks, and have even launched our own Picnic University for continuous learning. And let's not forget our annual company retreat, which is the highlight of our community-building efforts.