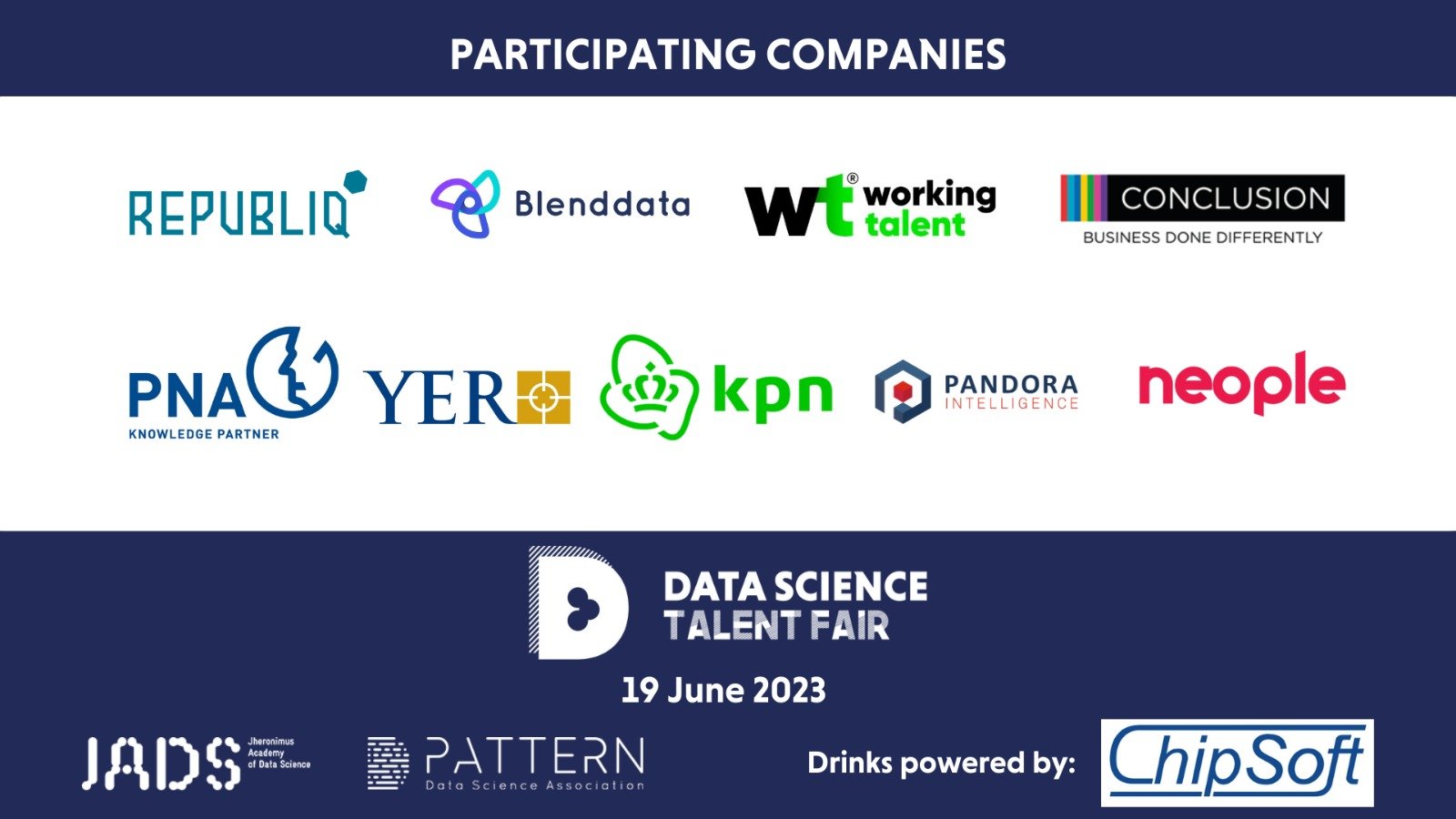 Event Details
Start date
June 19, 2023, 11 a.m.
End Date
June 19, 2023, 7 p.m.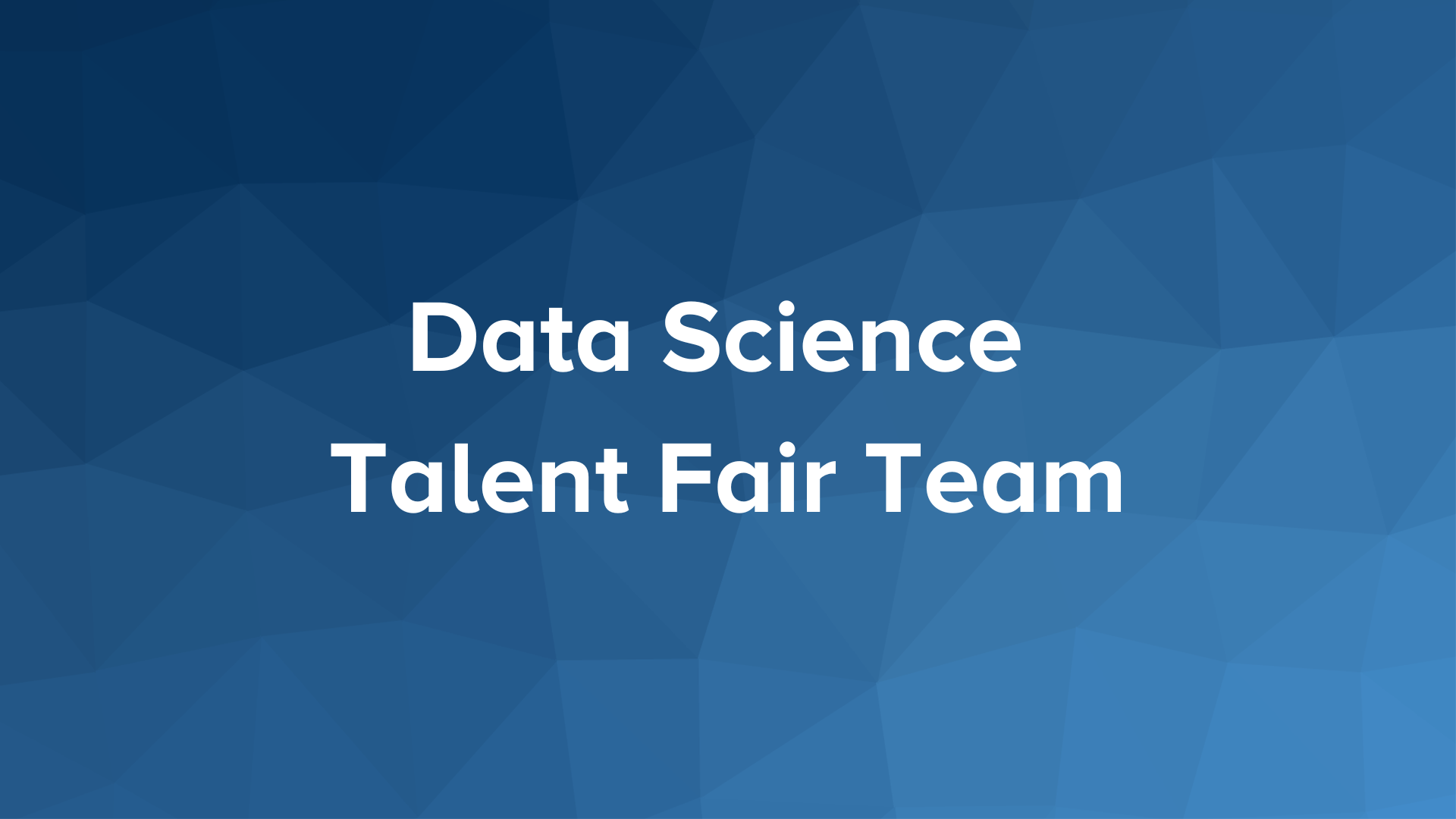 Organized by: Data Science Talent Fair Team
Talent Fair
This event is free!
You must be logged in to register!
Dear Data Professionals of the Future 👩‍💻👨‍💻
The Data Science Days Talent fair is right around the corner. The 19th of June we will welcome data driven companies to 📍 JADS looking for talent like you! 🚀💼 Companies like Republiq and Blenddata.
Interested in helping to solve the housing crisis using your data science skills or just interested in real estate in general? 🏘️ Replubiq is a young data driven company working in real estate, applying data science to achieve financial and societal interests within this fascinating sector.
Or are you looking for a more technical oriented challenge? Interested in getting data from A to B📊? Do you get energy from giving data scientists and AI experts the power and tools necessary to reveal insights in data? Then Blenddata would like to have a chat with you. Blenddata is a young future-oriented data engineering agency founded in 2020 located in Eindhoven.
These companies and more will be present at this year's Talent Fair giving you the opportunity to have a chat with them to see what it is like to work as a data professional👩‍💻👨‍💻. More companies will be announced in the weeks to come so stay tuned!
To give us and the companies an indication of how many students are joining you can preregister now. We will also be doing a give-away ✈️🚆🍱 of a special prize during the event. You can participate in this give-away by preregistering as well using this form https://forms.gle/T1pYmcBXjJaAQLrQ7.
For more info and announcements be sure to follow the @DataScienceDays on Instagram.
Hope to see you there,
The Data Science Days Talent Fair team